We recognize that all of our patients are unique and deserve to receive dental care that reflects their individual needs. Our experienced and talented dental team is committed to working with you and your family to create a comfortable, stress-free, and rewarding dental experience every time you visit our practice.
We are pleased to welcome you and your family, and we look forward to working with you.
---

Derry
Chrissy Coruth, RDH, MSDH
Practice Manager
Chrissy started at Haas Dental in 1999 as a sterilization assistant and trained to be a dental assistant with Dr. Jim, all while attending dental hygiene school. She is a 2002 graduate of the New Hampshire Technical Institute in Concord, New Hampshire as well as a graduate of John Stark Regional High School. Chrissy continued her education at MCPHS University to earn her Master's degree in Dental Hygiene. She is also licensed to administer local anesthesia. Chrissy has had a year of schooling in business management and recent classes through MCPHS University concentrating on healthcare management. She is dedicated to providing an exceptional experience for every patient and maintaining positive team atmosphere.
Chrissy has always enjoyed playing sports and has been a volunteer coach for youth programs in her community for over ten years. Coming from a family of eight children, she values spending time with loved ones. She and her husband Kevin have two sons, Robby and Tommy, and the family loves traveling and spending time at the beach.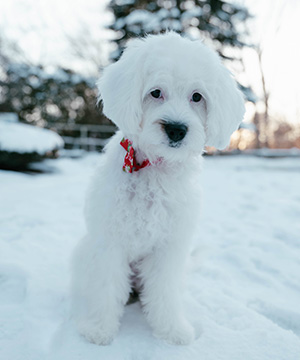 Willow
Comfort Dog
Hi! My name is Willow. I am one of the comfort dogs at Haas Dental. I am extra special because I am deaf, which means I can't hear, but that's okay because I learn training techniques and play in other ways. I love to take long walks on the beach, play fetch, and snuggle with my family. But most of all, I love coming to work and playing with my sister Ellie. It makes my day bringing joy to patients!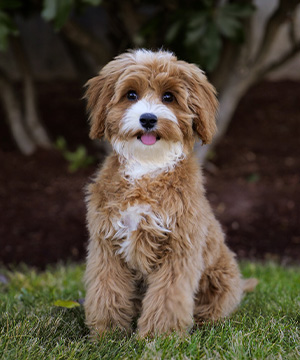 Ellie
Comfort Dog
Hi there! My name is Ellie! Willow is my sister and we love working at Haas Dental! We love interacting with patients, and seeing smiling faces every day! I love going for walks, playing fetch, and taking a long nap! I hope to see you soon!
Dover
Caraline
Office Manager
Caraline always knew she wanted to work with children, and life led her in the direction of pediatric dental assisting. She has been working for Haas Dental Associates since the fall of 2017, and her love for both the job and company has only grown. She has grown into the office manager position of Dover. Caraline leads by example and has great leadership skills.
Caraline was born and raised in Derry, NH and now lives with her boyfriend on the New Hampshire seacoast. She is the proud dog mom of Banks, who works with the Dover team. When not at work she likes to enjoy the beautiful state of New Hampshire by doing activities such as hiking, skiing, and surfing.
Nashua
Holly
Comfort Dog
Holly is so excited to be in the office and provide comfort and cuddles to anybody who wants them! Holly's mom is a cocker spaniel and her dad is a poodle, and she has three brothers and three sisters. She hopes to follow in the footsteps of her father who is a therapy dog for students in Maine. Holly loves to spend her time visiting patients, napping in the sun in the waiting room, hanging out with Connie in her office, and more! We're so excited to have Holly in the office, and we hope you can come see her soon!